DOWNLOAD BRAINBOS® MANAGEMENT TOOLS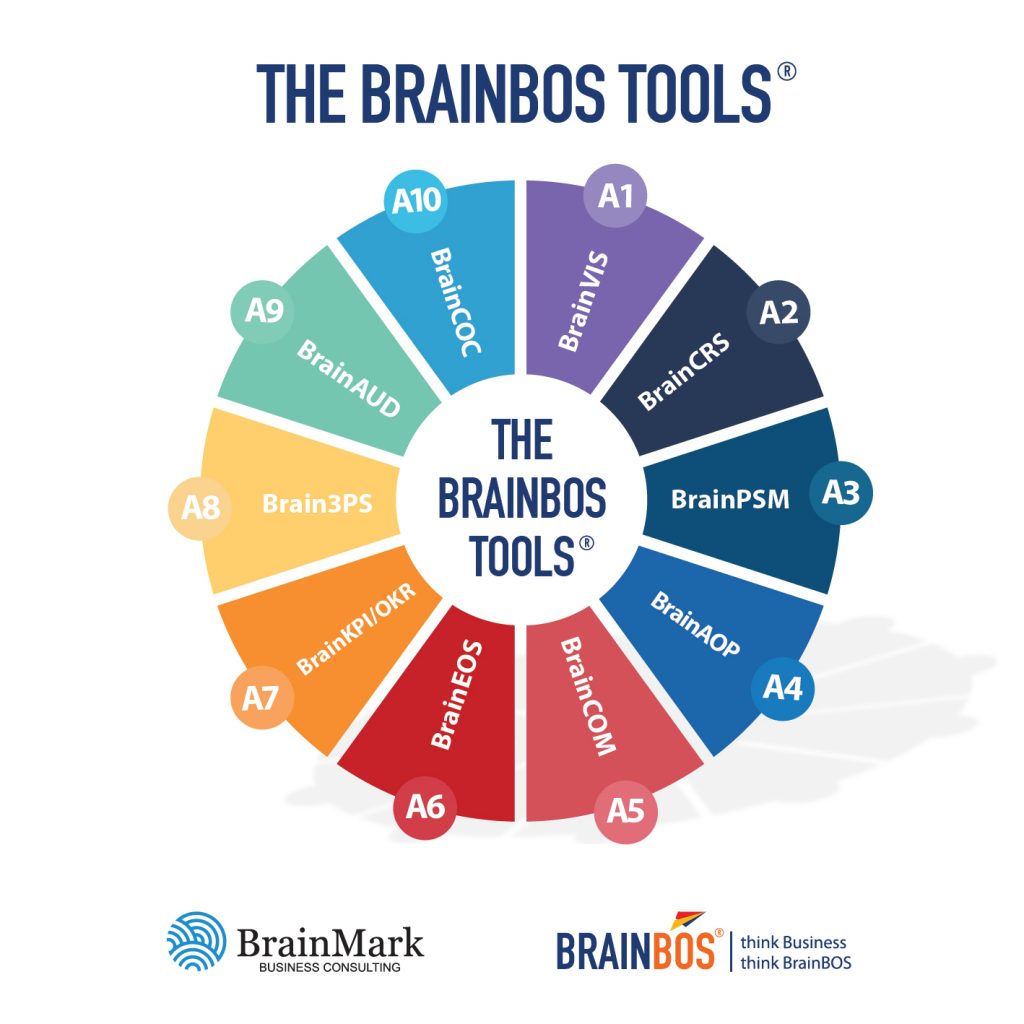 BrainBOS® toolkit with 10 application tools is guided by experienced experts and committed to growth for specific businesses.
Download the BrainBOS® toolkit now!
"Audit and control are the last two decisive things for a business's success. Pay attention to the team's implementation of solutions daily to achieve the vision we expect."
INTRODUCE BRAINBOS® MODEL
BrainBOS® (Brain Business Operating System) is an advanced management model to create Growth Power ™ with 7 key components and 10 tools that create the value of a business. If "Vision is like the roof", then "Culture is the foundation". Houses will be steady if it has pillars. Structure, Product, People, System, Implementation are the five solid pillars that create the BrainBOS® Management House. If this house is built successfully, the CEOs can run the business more gently.

DON'T LET YOUR BUSINESS FELL INTO RECESSION

Register for the Coaching Business in 60 minutes from BrainBOS® experts