IN BUSINESS, WE NEED A MODEL
BrainBOS® (Brain Business Operating System) is an advanced management model to create Growth Power with 7 key components and 10 tools that create the value of a business.
This Consulting Program has been brought to Vietnamese Business by BrainMark to support Vietnamese Businesses, to create Growth Power and achieve important goals which set by Business Leaders.
1. Vision
2. Structure
3. People
4. Product
5. System
6. Audit
7. Culture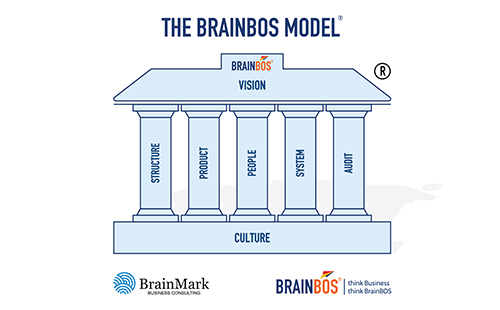 A1. BrainVIS
A2. BrainCRS
A3. BrainPSM
A4. BrainAOP
A5. BrainCOM
A6. BrainEOS
A7. BrainKPI/OKR
A8. Brain3PS
A9. BrainAUD
A10. BrainCOC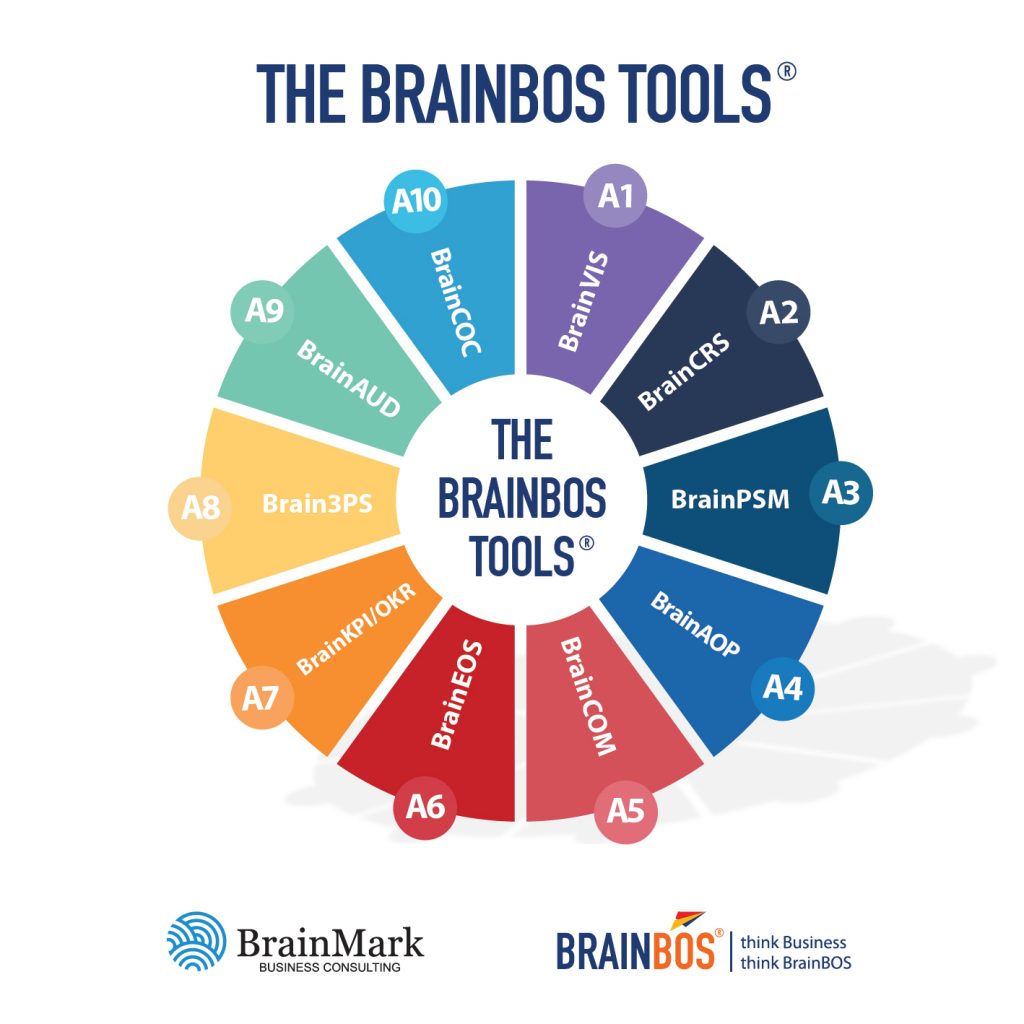 If "Vision is like the roof", "Culture is like the foundation". House will be steady if it has supported pillars. Structure, Product, People, System, Audit are the five solid pillars that create the BrainBOS® Management House. If this house is built successfully, CEOs will be able to run the business easily. 
FIND OUT BRAINBOS® GROWTH MODEL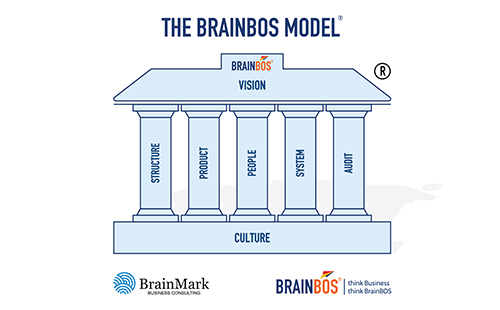 Your new vision in Business Development Process that create Growth Power™.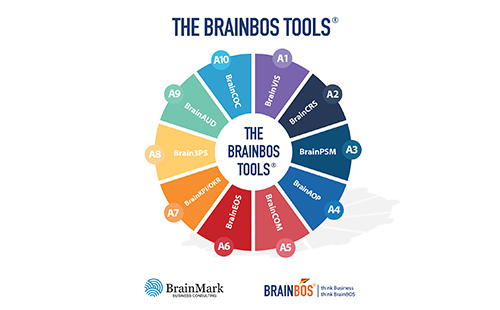 The tool kit has been studied practically to help enterprise breakthrough in businesses.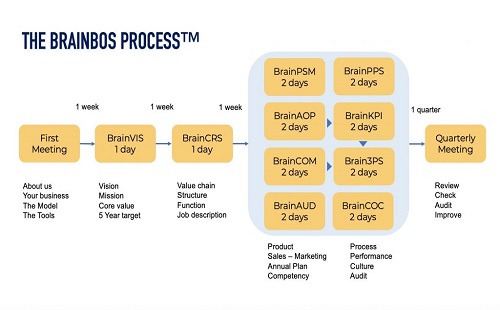 BrainBOS® Model is deployed according to a methodical process to help businesses apply effectively.
LET BRAINBOS® HELP BUSINESS GROWTH
Register Coaching Enterprise in 60 minutes with the BrainBOS® experts right now!